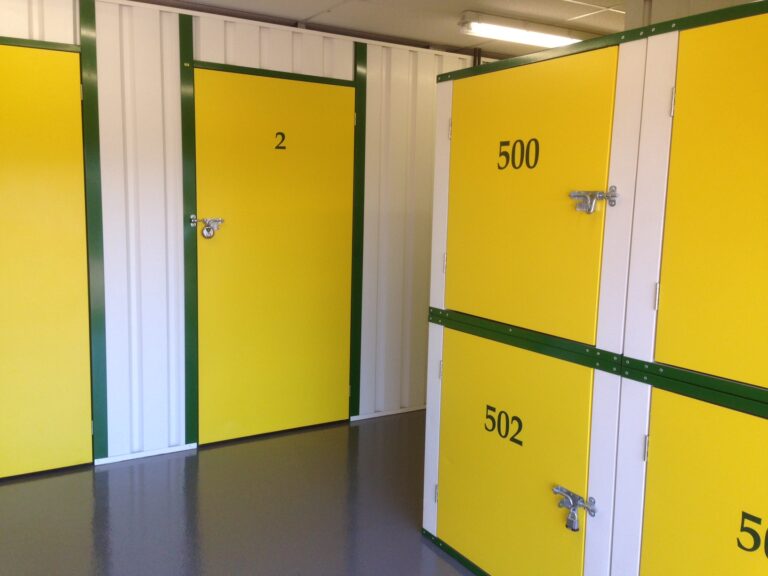 People are learning fast that big sports events can be an opportunity to earn some extra cash. Compared to some areas, hotel accommodation in Gloucestershire is in relatively short supply so more people are taking advantage and letting out rooms or even their whole house when major events come to Gloucestershire.
There are one off occasions like the Rugby World Cup last year, but some events and festivals are a regular annual occurrence. The arts, food, music and literature festivals are getting larger each year and we all know that Cheltenham Races attract tens of thousands of people, and those people need somewhere to stay.
Some people are registering with companies like Airbnb, whilst others are taking the private rental route. Whichever way you're doing it, you need to be sure that any valuables in your house are kept safe and secure for the duration of your visitors' stay.
Short term self storage is the answer. Whether you're letting the whole house or just a single room, not personally knowing the people using your home can cause a little uncertainty and anxiousness over valuables (financial or sentimental). A small self storage unit can give you peace of mind, and the cost can be built in to your rental fee. So whether it's items of jewellery, important papers, or just something that means the world to you, you know it's safe. Units come in all sizes so if it's a precious piece of furniture, you can store that short term too.
That's the 'protecting your valuables' bit covered, but it's not just as simple as getting spare keys cut and advertising your room. There are other factors to consider. Factors which are important and must be considered as they can affect you legally, as well as potentially costing you money. You'll need to weigh up whether those additional costs can be reasonably recovered from the rental fee you would charge. So what else do you need to consider if you're thinking of renting out your house or a room in your house short term and just for an event?
Is your property mortgaged?
If the answer is yes, you'll need to get permission from your lender to rent out the whole or part of the house, even for a short period of time.
Is your property rented?
You'll need to check your tenancy agreements. It's likely you'll need the permission of your landlord.
Check your home insurance
You'll need to check both the buildings and contents policy clauses. It's likely you'll need to make amendments to your policy. If you do not tell your insurer your existing home insurance policies could become void. In addition, some insurers will not cover you for theft when taking in lodgers. You may also have to take additional liability insurance in case of injury in your home.
We have self storage facilities in Bristol, Stroud and Gloucester. If you want to protect your belongings during a short term let, get in touch.
Have you benefited from renting out a room or your whole house during a major event? Can you give any additional advice to anyone considering it?