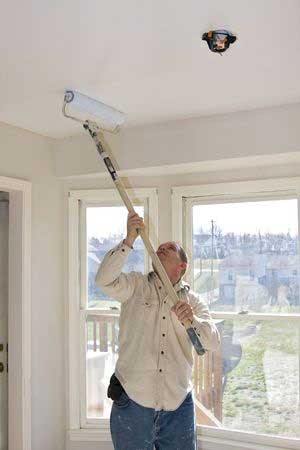 You can call it being 'house proud', 'keeping up with Joneses' or simply 'the right time to renovate or refurbish your property'. Many homeowners are becoming increasingly keen to ensure their property is not only looking pristine and polished at all times, but moving with the times too. It might mean an extension, conservatory, general refurbishment, a new kitchen or bathroom or simply a new lick of paint.
Whatever you decide upon, there is always the need to either shift your belongings or furniture into another room or in to your garage or outbuildings – providing there's room. If it's a total re-fit property, you might want to consider dispensing with your old items altogether. Often, it's making that decision to kick out the old three piece suite or sentimental sideboard, that proves the most difficult choice of all. You don't have to pay a visit to the local tip to rid yourself of what many people see as clutter. After all, the suite or furniture might come in useful when your kids move in to their new home.
If that's the case, why not consider using your local self-storage until you do need them? Also, if you no longer need them and can't envisage anyone else in the family getting use out of them in the future, why not try selling them on ebay? You can store them in a self-storage unit whilst you list them and wait for them to sell.
Finally, if you property is undergoing major renovation work and you have concerns about your antiques or furniture becoming damaged, it would be wise to consider moving selected pieces to a local self-storage unit whilst the work is on-going. Self-storage units are secure and damp-free and offer the perfect temporary home for your belongings.
According to recent research conducted by Experian CreditExpert, homeowners are planning to realise their goal of overhauling their property in 2014, with almost half (48%) putting home improvements at the top of their priority list this year.
It means a great many people will be seeking self-storage units in the near future. if you are based in the North Bristol, Gloucester, Stroud or Cheltenham area, and considering renovating, why not contact Space Centre Self Storage and find out exactly how cheap it really is to store your goods.
Our tips for renovating or refurbishing your property
However large or small your renovation project is it's important it stays on track and on budget. Do your research before you begin knocking down interior walls or making any other significant changes to your home.
After contacting your local authority's planning and building regulation's departments to seek permission, you need to find the right building professionals for your job. Get recommendations from people in your local area who have already had work done to their home.
Make sure you track the progress of your home improvements. If you have the Microsoft Office Suite there are a number of project management templates available which help to ensure that you are able to keep track of your renovation project.
To help improve your chances of getting your home improvement project right the first time round, why not experiment with home renovations in the virtual realm first? There are a number of online tools specifically designed for this purpose, including the virtual room designers. This one from the BBC is a good example.
Have you has to store your belongings while renovating a property? If you've got any tips we'd love to hear them.