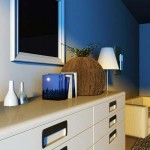 It's time to think about selling your house and already the butterflies have gathered. You have spent weeks studying the market and looking for the next destination. However, the biggest factor in any house move is the actual sale itself. No sale, no move.
So, when selling your house how best do you advertise your property? How can you make it attractive to your potential buyer? How do you get the client through your front door? What can you do to ensure that your house is more attractive than those on the market for a similar price?
Here are some key tips to selling your house
Keep it clean and you will keep them keen!
No amount of talking from the agent is going to help when it comes to selling your house, if the place is a tip. However tidy you might be on a daily basis, make sure you make your home sparkles – especially on the day the photographer turns up. Get the carpets, sofa covers, oven and windows cleaned and pay special attention to the kitchen and bathrooms, which need to be inviting and hygienic.
De-clutter – Clutter will shrink your home!
If you have too much stuff visible, around the house, it will make your home not only appear smaller and messier, but can distract your prospective buyers. They will miss all the positive qualities your property has to offer. The most effective action of all is to De-Clutter. To make some space, move unnecessary furniture into the attic, basement or garage. Maybe even contact a local self-storage facility with a view to holding some of your belongings in storage. They're inexpensive and convenient.
Freshen up – Flowers can make a difference
A fresh coat of neutral paint or new tiling can do wonders to smarten a tired looking property. Small things like putting in matching chrome fittings, a freshly painted door, ironed bed linen in the bedroom or brightening the living room with subtle lighting can make a big difference. Strategically placed flowers throughout a home can really make a difference too when it comes to selling your house.
The exterior
Do as much as you can to ensure that the outside of your property looks clean and tidy. Take your rubbish bins away, tidy up communal areas and if you have a garden, your lawn should be freshly cut and cleared of loose leaves and grass cuttings.
Honesty is the best policy
You stand a much better chance of selling your house if you have acknowledged any problems and reflected them in the asking price. Forearmed is forewarned – up front honesty about your property from your first negotiation with a buyer will mean that they have less reason to reduce their offer price or change their mind later in the proceedings.
Lucinda Dangerfield, co owner of Space Centre self storage said; "Moving house and in particular, selling your house, can be a very difficult and stressful time for many people. However, if you do wish to make things a little easier and make your house more attractive to others, then why not De-Clutter and rid yourself, albeit on a short term basis, of the unwanted items in your house.
We have units of all sizes at affordable prices and have given over space on many occasions to concerned house owners whose property is piled high with their belongings. It just makes sense."
Tell us about your experience of house moving and how you made sure your potential buyers were blown away by your home. Did you have to store your overspill of household items when selling? Share you experiences with our readers in the comments box below.
If you've got any questions about how best to store your household items, contact us.