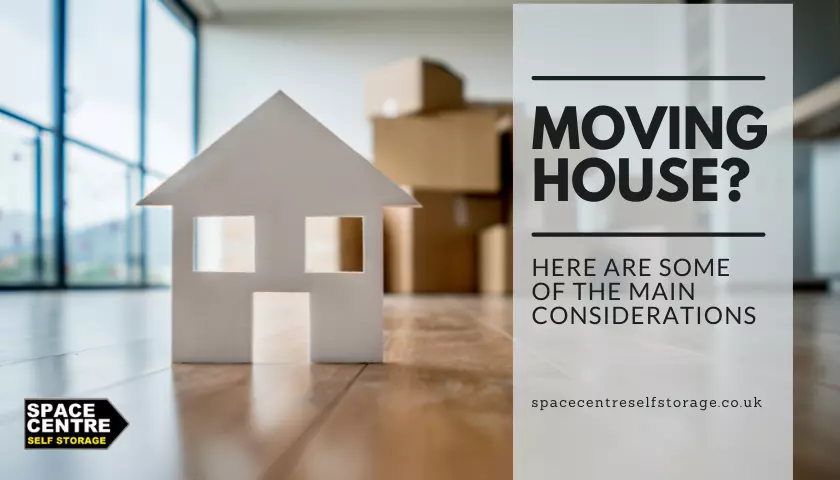 There are many reasons for moving house whether you want to live in a better area, need to move for work, want a bigger house or be closer to family. Whilst some needs will differ when renting versus buying and whether you have children or not, many aspects remain the same. In this post, we look at all the main factors to consider when moving house and how to make the transition as easy as possible.
FAQ When Moving House
Moving house can be stressful as it involves several steps that require good organising skills and a sense of time management. Before we share some valuable insights when moving house, here are some common questions you need to consider about choosing a new area.
What are the local amenities like?
Are the schools good and how near/far are they?
Is there a local doctor, dentist or vet that you can sign up with? Dentists, in particular, can have long waiting lists
Are there good transport links?
Is your new home close to sports clubs or a gym?
Do you have easy access to local shops, cafes and pubs?
Is there room to expand the property later, if needed?
Tips For Moving House
By asking better questions, you will get better answers so take the time to think about what's important to you. Identifying the main reasons for why you are moving house is one of the most important questions to answer. The one thing that this helps with is finding out whether your desire to move is driven out of necessity or preference.
Choose An Area You Can Easily Afford
This may seem like an obvious statement but you'd be surprised how many people move into a new area that is beyond their financial means. Generally speaking, city centres are often more expensive than the countryside and in the UK, properties in the South cost more than in the North. London remains an expensive option and can be up to three times more than the North East of England or Wales.
If you want a terraced property but don't have a budget of over £1 million, perhaps you should avoid places like Central London. You first need to determine how much you can afford and then visit property websites to find the right location for your budget. Measure the affordability of a new area by comparing house prices to the earnings ratio. This refers to how much a house costs compared to the average earnings within that area. This article might shed some light on how much you can afford.
Consider All The Costs Involved When Moving House
Too often, people concentrate so hard on getting a deposit together that they forget about the other associated expenses when moving house. Try to understand every aspect of the move, from the fees you'll be expected to pay to the cost of the removal van and packing materials or self storage. You will need to roughly know the following figures to see what you are dealing with:
The value of your current home will go on the market for
What your new mortgage will be
The total cost of moving
Your maximum budget for the new house
Is The New Area Right For You Long-Term?
People who are early in their careers should earn more money each year which will enable them to grow into areas. If you fall into this category, you may be able to buy a property that seemed expensive at first but not with your future earnings. However, be careful that you don't go too far above your means as it could negatively impact your way of living.
Pay attention to the long term value of your house as it is the biggest asset for many people, often more than their pension. Remember that cheap areas surrounded by expensive areas are likely to gentrify unless there is a specific reason they are cheap. This includes whether it is bad housing, motorways, chemical plants or post-industrial wastelands.
Areas that everyone is talking about may have reached the ceiling which means they will have lower growth. Typically, an area with good properties and decent transport connections is a good option as local house prices can take years to catch up with transport improvements.
Are There Good Transport Connections?
It's important to visit the new area and try the local transport connections to see what they are like. Find out how long it takes you to walk, cycle or drive to the nearest station especially if it's going to be your daily commute. Look at nearby bus stops, tram stops, underground stops and other transport links with a focus on the frequency of trains and buses. Don't always rely on others as everyone's opinions are different.
If the opening of a new transport connection has been announced in the future, property prices nearby are likely to increase until the transport connection starts operating. The downside to this is that big building projects may cause disruption for some time or dampen any hopes of selling during that time.
Schools And Childcare Facilities
If you are moving house with children or planning a family, you need to know more about the local primary and secondary schools. Do some research and look at schools that are rated 'outstanding' using the Ofsted website which could really help you.
For families with young children, moving home also depends on finding an area with good childcare facilities. Perhaps even more importantly, find out if the property you are planning to buy or rent is in the 'catchment area'. Boundaries often change annually so you may have to call schools to get the most up-to-date information.
External Factors Such As Flooding, Air Pollution or Noise Pollution
Another vital consideration when moving home is external factors. This includes whether the property is at risk from flooding or if it has unusually high levels of air and noise pollution. In some cases, it may even be close to a landfill site or chemical plant so we highly recommend using the Environment Agency's website for environmental data for any postcode.
Properties on a busy road might mean easy access to shops, restaurants and other facilities but there could be significant noise at peak times. Another consideration is pollution from aircraft so make sure you check flight paths and track planes in real-time using Planefinder. You can also use PropertyDetective to check for flight paths and other potential noises and smells within a specific area.
Buying Property Versus Renting
Sometimes it may not be the right time to move so it's better to find out rather sooner than later. For example, if the numbers don't quite add up and your lifestyle needs in the new area aren't properly met, perhaps you should consider renting first. This becomes even more important especially if you plan to move again in a couple of years.
Buying property for a short-term occupancy is not recommended, so take the long term approach. Don't move somewhere you will grow out of in a couple of years and rather find somewhere you will grow into. If you are elderly and live alone, or need help with paying the mortgage, why not rent out a room to a student or a single professional?
Do You Have To Move Or Can You Improve Your Current Property?
Unless you are moving house for work or need a bigger place, another practical and cost-effective alternative is to use the money for renovations and improve your current property. Sometimes people move for the wrong reasons and don't realise the difference a good home makeover can do. If you don't need a bigger property and you can work from home or your office is already nearby, your best bet is to do some home improvements.
Recommended: Which Home Renovations Will Increase The Value Of My Property The Most?
Moving House With Space Centre Self Storage
Finding the right property in the best area for your budget and social needs may be challenging but if you are ever in doubt, we recommend that you rent first before buying. Another aspect that can help ease the stress around moving house is renting a self storage unit. Not only will it help keep you organised but all of your belongings will be in a clean, dry and safe place between moves.
If you need a place to keep your things for a few weeks, contact us to reserve your short term storage unit. Our facilities in Bristol, Stroud, Gloucester and Stonehouse are in convenient locations with 24-hour CCTV, access control and a special lock only you have a key for.
From everyone here at Space Centre, we wish all of our customers, friends and followers a Happy New Year. May 2022 be filled with love, happiness and prosperity but please be safe and responsible whatever you're NYE plans are. See you all next year!