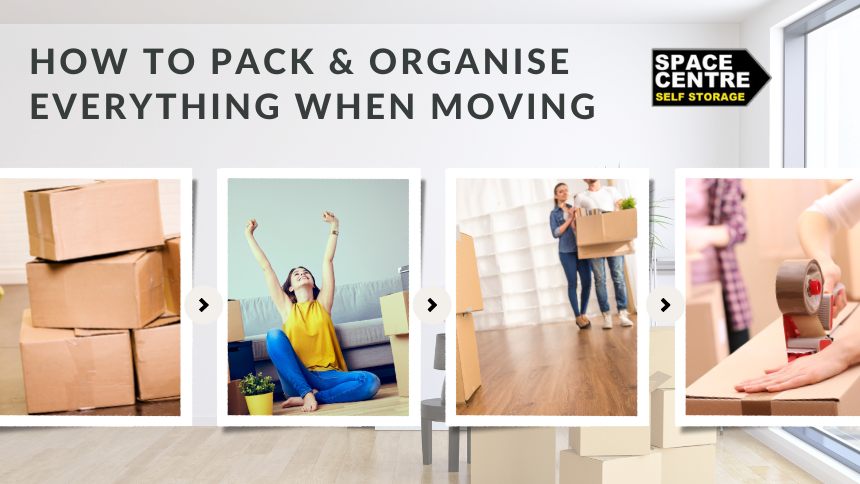 Moving home and packing boxes can be stressful but it doesn't have to be. By planning everything and taking the right steps to pack up your belongings properly could help you save time and money. We are here to make the process as easy and affordable as possible with these simple but handy moving and packing tips.
Decluttering Tips When Moving Home
Decluttering and packing can be rather time-consuming and it's easy to get lost in the process spending hours upon hours doing all the wrong things. Before you know it, you're scrubbing down your kitchen, sorting through your cupboards and garage all day where you should be focused on decluttering and packing properly.
When moving home, people often get distracted by sentimental clutter and other old belongings. So, to be more organised when decluttering, do the following:
Create an action plan and set completion dates
Declutter one room at a time
Start with smaller, simpler tasks
Clear a space and organise everything by category
Create different piles for items you wish to "keep", "donate", "toss" or "store"
Be vigilant when it comes to sentimental items
Related: 'Decluttering Tips For A Properly Good Clean Out'
Choose The Right Packing Supplies
When packing for a move, a smart way to approach it is to first gather all the necessary moving supplies. From there, follow the tips in the previous section and systematically clear your home room-by-room until everything is done. Here are the most important moving supplies you'll need:
Packing boxes of all sizes but make sure they are in good condition
Bubble wrap and special packing paper to protect your belongings during transport and storage. Why not try Facebook Marketplace?
Dollies to move heavier items or multiple boxes at once
Furniture pads/moving blankets to help cushion your belongings
Lifting straps to distribute weight more evenly when moving heavy appliances
Cargo or safety straps to keep things in place during transit
Trailer (if the van or lorry is not enough)
A ramp to help with loading and unloading
Gloves to protect your hands and give better grip for carrying boxes
Be Organised When Planning Your Move
To avoid last-minute packing, think about what you can pack in advance starting with clearing your wardrobes, shelves and cupboards of items that you don't regularly use. The best way of doing this is to pack a little bit at a time in the weeks leading up to your move.
Also, think about the items you can't pack yet, but will need with you on moving day. This includes things such as medication, a kettle, cups, cutlery, tea, coffee, school uniform, pet essentials and important documents and contact numbers.
Read more about how to pack an essentials box when moving home but for now, let's looks at some expert packing tips you can't go without.
Packing Tips When Moving Home
Every room in the house needs a certain approach but the most important consideration is to use high quality, strong packing boxes. If you are re-using old boxes, make sure they can hold weight and remember to cover any old labels so you don't get confused about the contents. When packing up your kitchen, do the following:
Roll up all your items in wrapping paper and place them in a moving box
Use knife protectors for sharper knives to avoid injury
Use bubble wrap when packing glasses and place them with the widest part facing down
Reinforce any box but don't overload them and label anything breakable as 'fragile'
Stack pots and pans but put bubble wrap or packing paper in between especially if there is a non-stick coating
When packing plates, spread the load evenly over a few boxes to make it easier (and safer) to carry and transport
Packing Tips For The Bedroom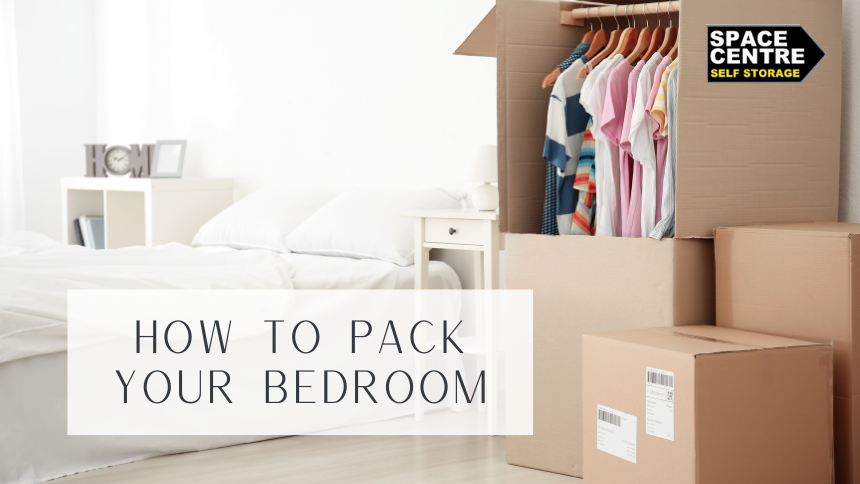 Save time by making use of a wardrobe box that will help you move your hanging clothes more easily. Check with your removals company if you can get it from them
When breaking down furniture, keep all screws and bolts together in a small plastic bag and tape it to a piece of the furniture
Wrap your mattress in a dust sheet, old blanket or stretch wrap to protect it
Put all your valuables in a container which you can keep on you at all times
Keep all the bedding and pillows clean by placing them in rubbish bags to keep out dust and place them in labelled moving boxes
If you have a home office, pack important files or documents in a safe or locked file box
How To Pack Your Living Room
If you're disassembling cabinets, bookcases or tables, lay something on the floor to protect it from scratches
When moving your TV or other technology, use the original box it came in if possible otherwise wrap it as securely as you can
Unless you know exactly how to connect everything at the new house, take photos of how your appliances are connected before unplugging anything
If you want to move potted house plants, check with the removals company as some don't transport it due to the potential mess
If you are transporting potted plants, place them in a plastic container and stuff the edges to support the plant and ensure nothing moves around
Remove lightbulbs and lampshades, store them in boxes, and cushion everything carefully
Discuss with the removals company if they have any special storage or packaging materials that may be helpful
Packing Tips For The Bathroom
Remove any out of date medication
Try to use the remaining cleaning supplies as most removals companies won't transport half-empty bottles of bleach or chemicals that might leak
Pack linen and towels and use them to wrap delicate items
Pack toiletries together in a sturdy box and make sure everyone has easy access to them
Leave out enough towels for your family to use at the new house so put them in your moving home survival kit or essentials box
Organise towels, soap, toilet paper and other goodies for each bathroom in your new home
How To Pack Up Your Shed Or Garage
Clean all tools and drain your equipment before packing and transporting
Keep any sharp tools in a clearly labelled box or solid toolbox
Make sure you keep the necessary tools to assemble your furniture close at hand
You cannot transport or store fertilisers and hazardous substances so make sure you dispose of these appropriately
Previously opened paint tins might spill so many removal companies won't take that either. Make sure to recycle empty pots or donate half-used paint pots to charity
If you have a bicycle, use a bike rack on your car for safe transport
Self Storage For Moving Home
Many of our customers use short-term self storage when moving home as it's affordable, convenient and safe. Whether it's for furniture, toys, tools, clothes, documents, bicycles or vehicles, Space Centre has a wide selection of ground floor and first-floor units. Some have drive-up access to make loading and unloading that much easier.
Our staff are friendly, experienced and always ready to help wherever they can. With conveniently located storage facilities in Bristol, Stroud, Gloucester and Stonehouse, we have you covered. We also offer FREE storage insurance up to £3000 where you can use our provider or your own.
Download our Price And Size Guide from the website where you will also see a visual illustration of how much storage space you may need. If you need more information, please give us a call or get in touch via the website.