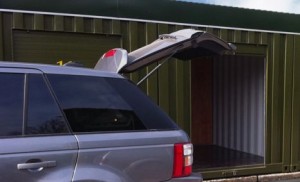 Many students will take a gap year at some time during their studies. Some will use the opportunity to spend 12 months abroad in a bid to learn about the world or themselves, whilst others will seek to overcome challenges, to save money, to avoid the social pitfalls of college or simply, to get some serious perspective.
Whatever the reason, whatever your choice of destination, a student is likely to need some form of storage facility in which to keep their belongings whilst they are away.
Some, of course, will lean on their family to provide a space or room to house the aforementioned goods. However, many students will find that when they first flew the nest, their parents chose to downsize their family home. If that was the case, a smaller home might not have the room to store those items you will need on your return.

Self-storage is the answer for many students planning a gap year and continues to offer the most flexibility. If you come home early due to home-sickness or a lack of money, you can simply rock up at your self-storage centre and cut short the agreement. There are no long-term contracts, no strains or stresses and as so many others are finding, the use of self-storage will certainly not be a drain on your finances.
Tips on how to get a self-storage unit
Time might be of the essence prior to your departure, so why not go on line and familioarise yourself with your local self-storage centres
Establish what goods you need to store and how you are going to store them
Make sure you pack goods properly in secure boxes or plastic containers. It will make things easier when you return home
Make an inventory and unit plan so you know what you have in storage and where you have stored it in the unit
Take care when stacking boxes. Do not stack them too high. Make sure that all your breakables are in boxes marked 'Fragile'
Check with your self-storage centre manager that your unit is damp free. You don't want to return to damaged work files and damp clothes
If you attend University or College in the Bristol or Gloucestershire areas of south west England, why not get in touch with us at www.spacecentreselfstorage.co.uk We are here to help with all of your questions and requirements.
Alternatively, if you have any concerns or questions, why not post a comment below or on our LinkedIn, Twitter or Facebook pages. Maybe you have used self-storage whilst on a gap year or possibly wished you had. Let us know your experience.