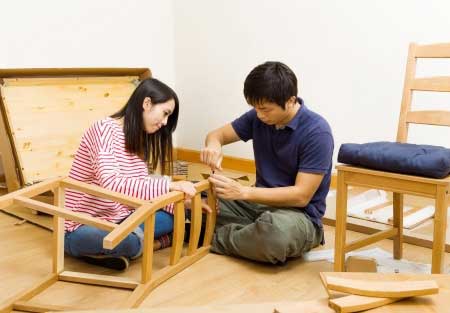 It's that time of year when university students are beginning to wind down.
Some students will go home for the summer. Many will spend a few weeks on the move, maybe travelling abroad, whilst others will say goodbye to their study books for the last time and spend the summer months preparing for the big move into full time employment.
Whatever the plan, all students need somewhere to store their belongings over the coming weeks. For those going back, many will be reluctant to leave their furniture and possessions in an empty house. After all, it's impossible to know who could be roaming around the house over the holiday period.
Those who have the luxury of returning to their parents' home for the summer, can take their belongings with them as long as their parents have room, of course. But again, if they're going back, do they really want to take everything home? The TV and computer, probably. But all the pots and pans, books and files only to have to lug them all back again at the end of the summer break?
What about those students who are sitting their finals and won't be going back? What happens to their belongings now?
Will there be room back at home? It's likely you'll come back with more stuff than you took with you 3 or 4 years ago. Worse still, what if your parents took the opportunity to change the layout of the house while you were away and that spare room that used to house all your things is now their dressing room?
The answer in the short term is secure storage.
If your belongings need looking after, over the summer months, why not look into the rental of a secure storage unit at your nearest self storage centre.
For a small outlay, your belongings can be put in a secure storage unit for the summer. They will remain under lock and key, in damp free surroundings until next required.
You might find these articles useful reading if you're wondering about whether to use self storage.
Are you a student in the North Bristol and Gloucestershire areas of south west England, or are moving back to the area with all your belongings? If you need some advice or a quote on short term secure storage, get in touch.
Lucinda Dangerfield, director of Space Centre Self Storage said; "We have more and more students using our secure storage units. They are comfortable in the knowledge that they can leave their belongings with us and pick them up whenever they want. For a lot of students, it is far more convenient to do that.
"If they want to extend their stay with us a little longer, that's not an issue either. Likewise, if they want to leave some items with us over an extended period, but feel they would be better suited with a smaller unit, we make provision for that too – without penalising them."
If you're a student and have used self storage to help you out during the longer breaks, why not share your tips and advice for the first timers out there?