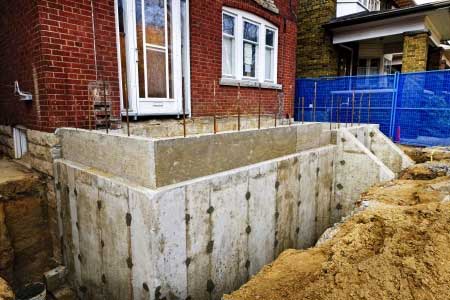 Are you one of those families in need of more space? It might be that you've set up your own business at home and need to convert a spare bedroom into office space. Maybe your new addition is in need of a nursery. Some families will move, lock, stock and barrel to a new home to find that extra space.
Unfortunately, many people cannot afford to move. As most of us know, moving home can be expensive, especially if you are upsizing. Not only will you need extra finances to meet your increased mortgage repayments, but the move itself – solicitors fees, removals and everything else that goes with it – can put a significant strain on your pocket.
If a house move is beyond your means, why not extend or convert your existing property? An extra bedroom over the garage or a garage conversion are hugely popular choices whilst a conservatory that doubles up as a playroom is another option.
Once you've chosen which way you want to go, it's time to make some tough decisions. At this stage, make sure you're meticulous in your organisation. Don't rush it. Do your homework, seek advice, shop around and make sure that you speak to others about similar work they may have had done. Remember, the cheapest quote might not be the best!
Having chosen chosen your builder, furniture, carpets or flooring and blinds, it's wise to think about what happens to the furniture in your house that could get damaged or marked whilst the work is being undertaken. You might also need to ship some furniture out of your house to create space whilst your builders are passing through your home. Are you concerned that the obvious dust clouds created by such work, will damage your antique furniture?
If you are genuinely worried about possible damage, why not consider keeping your furniture, valuables and other goods and belongings that could be either damaged or in the way, in a self storage unit at your local self storage centre?
Safe storage away from your home is a short-term solution whilst your house is undergoing a makeover. It's a cheap one too. You could hire a small van for a day and transfer your most valuable items to your chosen unit where they will be stored in a secure, damp-free area. You will, of course, need to make sure your insurance covers your belongings while in the unit. That goes without saying. But at least you know they are safe and free from potential damage by builders.
Give your local self storage centre a call and find out what size of unit will best suit your requirements. Get a quote and whilst your at it, find out the best way to store your furniture and or antiques. Remember, you might need to store your garden tools in the short term, if you decide on a garage conversion. After all, most people will keep their movers, strimmers, hedge-cutters and tools in the garage rather than buy a shed which could be susceptible to a burglary.
Have you had building work done at your house recently? If so, how did it go? Did you need to find some safe storage for your prized possessions?
Let us know what you think using the comment box below.
If you are in the North Bristol or Gloucestershire area of south west England and you want some information about storage units, get in touch.