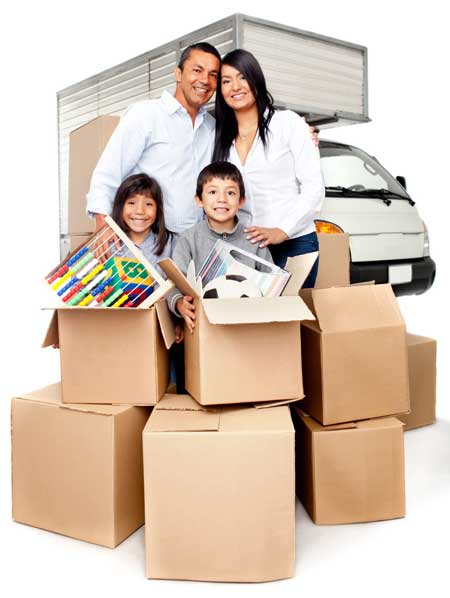 Moving house can be a stressful time. Where to go, how much to spend, suitability of schools and local amenities have to be studied and considered.
However, one of the most important elements of any move is the move itself!
Are you torn between hiring a van or enlisting the help of a removals company? Maybe you could hire a man with a van. All three options have their pros and cons and you need to work out which is going to work out best for you practically and financially.
Here are 6 points that could help with that decision when it comes to removals.

1.Work out how much stuff you have to move
First and foremost, you need to assess exactly how much stuff is coming with you.
De-clutter first. Throw away anything you really don't want and then see precisely what you need to take with you. The amount of stuff you have will not only help you see whether a do it yourself move is possible, but will also help determine the costs if you decide the removals firm road is the better one to take.
2. How far will you be travelling?
The distance between your existing home and your new property is key. If you are moving 200 miles and fancy moving yourself, can you get all of your belongings in one van? If not, it would hardly be cost or time efficient, to make more than one journey. Your local removals firm will advise you on the cost of moving from A to B, however near or far.
3. Have you got friends close at hand?
If you are moving locally and have a group of friends who are prepared to help, this could be a key factor in your decision making. One large van and five cars means you could move yourself. In terms of time, it could help too. If you're hiring a van, make sure you hire the right type of van!
4. Fragile and valuable items
Many people go ahead with their own move and realise when they arrive at their new home, that one or more of their valuables has been damaged. If you are moving yourself in a van, remember to pack items accordingly. Stack them well and make sure that you drive safely too. Poor stacking and aggressive cornering is a recipe for disaster. If you plan to use a removals firm and you do have special or valuable items (breakables etc.) make sure you ask how much it will be to ship these items. Also, remember to ask if they are fully insured?
5. Always check the small print
Are you aware of any hidden costs that can creep into your move, such as additional insurance or packing supplies. Don't assume the packing boxes come as standard! Leave no stone unturned. Moving house is a stressful job, so don't risk further pressure by not reading the rules and regs.
6 Consider Self storage
You may need to move quickly or at short notice meaning you can only get the essentials moved. Don't lose out financially by leaving your remaining belongings for the new owners of your existing property. Alternatively, you may be moving yourself and want the luxury of time to sort through your things more thoroughly. Move the main things and put the rest in short term self storage. You can sort through and move things out at your own pace. Self storage does not need to be expensive, but you will still need to pack things appropriately.
In addition to making decisions about the removals, you'll need to make sure you get all your checklists in place for pre and post move. You don't want to leave anything behind, but you do want to have the essentials to hand when you get to the other end. You certainly won't want to incur additional costs by forgetting to tell one of your utility companies about your moving date.
Which option did you take last time you moved house? Did it all go well and without a hitch, or did disaster strike? Share your experiences and help our readers make their moves as smooth as possible.
Image Copyright: / 123RF Stock Photo