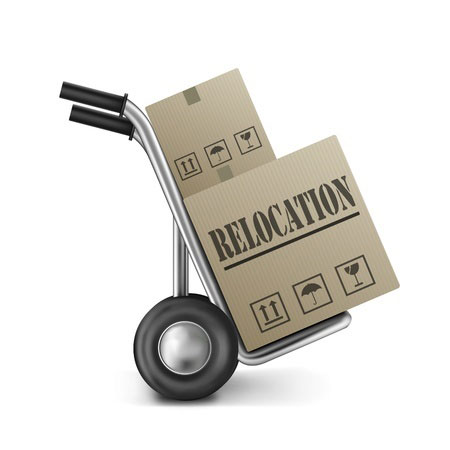 Perhaps you're relocating for work purposes or want to be nearer friends and family. If so, you may be thinking about selling up and buying elsewhere. Alternatively, you might prefer to rent out your current property and move to a new home, giving you the option to move back in the future. Whatever you decide, you will need to think about what you will be taking with you and what you would prefer to leave behind or place in a secure storage facility.
Keeping hold of your existing property
There are a number of reasons for keeping hold of your home rather than selling it. Perhaps your relocation is temporary and you plan to move back at some point. Or maybe you would like to buy a second property and rent out your existing home. This way you can cover the mortgage payments while keeping your home either as an investment or a backdrop. Or perhaps you have negative equity in your property or the area you are relocating to is a lot more expensive than your current location. If so, you may choose to rent another property and let out your home for the time being.
Selling your home
You may have outgrown your existing property or want a smaller, more manageable place to live in. If so, it is probably worth selling up and looking for something more suitable in your new location. Managing two properties can be time-consuming and by selling up you may feel freer to begin a new chapter in your life. It can take time to sell and buy a property, so you will need to be organised and plan ahead. Start thinking about what your ideal property would be like and talk to an estate agent about getting your existing home on the market.
Taking care of your possessions
Often a home move prompts people to take stock of their belongings. You will need to decide what you want to take with you, what you will get rid of and what you will do with anything that is left over. You may wish to move all your furniture and other items to your new property, or decide to start from scratch and buy everything new, leaving your current items for your tenants to use if you're letting your existing home out.
Or perhaps you are moving to a much smaller or a furnished home but don't want to get rid of all your possessions. If this is the case, you may wish to consider paying for it to be stored elsewhere. Secure storage is a great way to keep your goods safe and out of the way until you're ready to make use of it again. Perhaps you need to store items just for a few weeks until you find the right property, or maybe you're relocating for a couple of years and need a longer-term storage option. Either way, it can bring real peace of mind to know that your possessions are securely stored in one place, allowing you to access items as and when you need them. You can even reduce the size of your storage unit as you remove items.
Choosing the right secure storage facility
Once you've taken the decision to use self storage you need to find the right provider and there are questions you should ask anyone you're thinking of using. use. Access, size, security and cost are all things you'll have questions about.
We have sites in the Gloucester, Bristol, Stroud and Cheltenham areas. If you are currently living in the South West or are moving to or from the area and need to consider self storage, we'll be happy to help and advise you. Our secure storage is flexible and extremely affordable, giving you time to decide what to hold on to rather than making any hasty decisions.
Image Copyright: dirkercken / 123RF Stock Photo