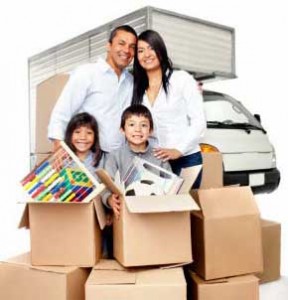 Fed up of the wind and rain and the damage it has caused? Or do you simply crave a change of scenery?
If so, there's no time like the present to make a fresh start. Why not head for pastures new and explore the world beyond the United Kingdom.
There are many reasons why relocating abroad may be an attractive option. The chance to snap up business opportunities in emerging markets, a generous salary package or simply the desire to see what another culture has to offer.
And of course, the weather can be rather more reliable too!
Once you have taken the decision to move, there are several important tasks that need to be completed in advance, to ensure the process is a smooth one. However, the question that most people ask when considering a move of this magnitude, is: What do I do wth my belongings?

Of course, you can rent out your house for six or 12 months or even longer than that if things work out for you. Many folk however, will not leave their belongings in the house when they leave. The only realistic solution for many people relocating abroad is to contact your local self-storage centre and talk through your options with them. If you are in the North Bristol or Gloucestershire area of South West England why not give us a call or visit the website.
On top of the above task, there are four more important jobs prior to departure.
1. Accommodation
Make sure you organise suitable, temporary accommodation to ensure that you have a solid base when you first arrive. Your employer maybe able to offer some advice. if not, contact the local tourism office.
Remember, rental accommodation may be hard to come by in countries that have become expat hotspots.
2. Documentation
Once you have organised your visas, work contract and other key items of documentation, there may still be a number of items that you may have to tick off your to-do list before you head off. If you are retiring abroad or returning to the UK, you may need to inform HM Revenue & Customs to ensure that you are paying the correct amount of tax. Also, remember to establish whether you need an International Driving Permit (IDP)
3. Relocating your goods
A reputable removal company will co-ordinate the process of packing up your items, including putting items in boxes, loading them on to a van and transporting them to your desired location. If you are moving to the continent, why not look into hiring your own removal van and going DIY. Those making a temporary move may want to put furniture in to self storage.
4. Language and Culture
Unless you are moving to an English speaking country, you will need to get a basic grasp of the local language. To do so is a sign of respect to the community you are moving into. Make sure you learn key phrases that will enable you to shop at the local supermarket, order food in a restaurant or simply hold a basic conversation. There are a number of free language resources online at websites such as BBC Languages or Duolingo.