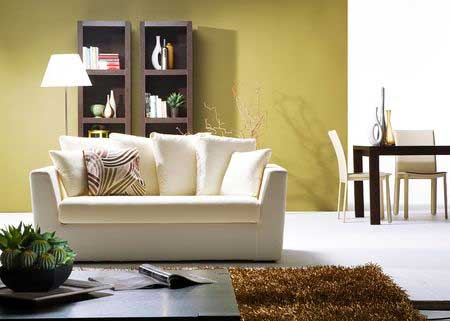 Are you planning to rent out your home to earn some extra cash? You might be planning an extended holiday or find yourself temporarily re-located with your job.
If so, have you thought about what happens to your belongings?
Whatever the reason for vacating your property there are undoubtedly going to be some items that you don't want to leave with your new tenants, but you may not be able to take them with you either. This is where long term storage is an option that many people consider and subsequently use. Your items, big and small, will be safe and secure for the duration of your holiday or work placement.
Here are 5 of the most common items you might need to put in long term storage
1. Antiques
Those antiques and valuables you have kept in tip-top condition for years, won't mean as much to your tenant and may even get damaged. Place them in safe storage for safe keeping.
2. Furniture
You might want to leave some furniture for your tenant, but, maybe, your new three-piece suite or favourite lamp would be better off in storage.
3. Car, motor bike or boat
If you don't want to sell your vehicle/vehicles whilst you are on your extended holiday, it would be best to store them properly. Not all places offer storage for vehicles so you'll need to check with your local storage centre whether they can accommodate vehicles.
4. Garden tools and furniture
If you decide not to hand these items over to your tenant, they would be best out of the way in a damp free, secure, long term storage unit.
5. Clothes
Nobody will ever travel with their entire wardrobe on board! However, You can't leave them in your house, so why not think about proper storage?
Having chosen to go down the self-storage route, make sure those items going into your unit, are prepared properly and packed away in an orderly fashion.
5 top tips for packing for long term storage
1. Antiques
Use proper boxes and bubble wrap to protect your antiques whilst they are in long term storage. Avoid storing unwrapped, breakable items next to each other. These can easily get damaged in transit. And don't pack your boxes too high in your unit.
2. Furniture
Dust sheets or custom-made polythene covers will protect the surface of your three piece suite and chairs. You might also want to treat the upholstery before you place it in storage. If you do this make sure it's completely dry before covering and storing. The same goes for wooden pieces of furniture. The more protection, the less likely you are to experience damage.
3. Car
Make sure you wash and clean your car before it goes into long-term storage. Leaving dirt on the bodywork can damage it over time. It's recommended that cars in long term storage are stored with a full tank of fuel, which is why only certain providers store vehicles.There's more detailed advice from the AA here.
4.Garden tools
Clean off all dirt and grime from your tools and dry them off before you store them. If you are putting a petrol lawnmower into long-term storage, it is advisable to drain the engine of petrol and oil too.
5. Clothes
You can purchase bags to put your clothes in. Although your self storage unit will be free of damp (check that your self storage centre offers damp free units) clothes are better kept in covers. Suit bags and polythene covers are the answer.
You'll find some more tips on how to pack and store your items in this previous blog post.
If you are planning an extended holiday or work has sent you away for a period of time and you are considering renting out your home, contact your local storage centre to ask about costs and availability of long term storage.
If you are in the Bristol, Stroud or Gloucester areas of south west England and have any questions about storing your belongings long term, contact us here at Space Centre Self Storage, we'll be happy to advise and help.
Image copyright:Copyright: nastazia / 123RF Stock Photo
Don't forget to share our infographic on this post, you can find it here.