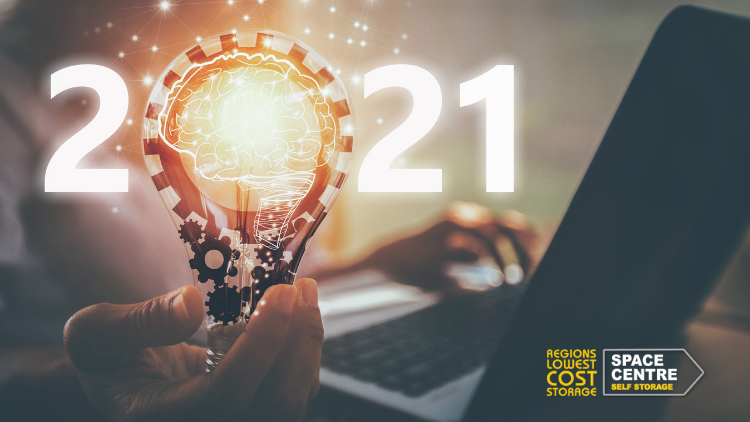 This year must have been one of the oddest ever with floods, droughts, wildfires, hurricanes and the ever-present coronavirus. Looking back at 2020, we're all hoping for a more positive, healthier New Year as it can't get any worse, right?
With the Olympics being cancelled along with many other major events like the Eurovision Song Contest, and a plethora of live conferences and exhibitions across all industries, we sure are eager to wave goodbye to what has been a tumultuous year.
Living In The Covid Era
Without harping on about Covid-19 which has dominated world news for much of 2020, the pandemic has indeed brought a rollercoaster of emotions. People are worried about job security and the inability to enjoy Christmas and New Year celebrations with family members.
Not only that but what about those who couldn't see their elderly parents and grandparents? Loneliness has become a big talking point amidst the restrictions but with rising infections across the globe, it's always best to err on the side of caution.
What Positives Can We Take From 2020?
As bad as 2020 may seem, it's not all doom and gloom as there have also been some good things. For example, parents have been able to spend more time at home with their children even though home-schooling wasn't everyone's cup of tea at the time.
Families could also spend more time together outside and explore their local countryside as international travel restrictions meant nobody could go abroad. With the hustle and bustle of everyday life, we often forget how beautiful the English countryside can be!
Another good thing that came from the lockdown is having more time to organise and clean our homes. With all that extra time on our hands, people have tidied up, decorated and decluttered their homes whilst gardening to their heart's content.
Looking Ahead To The New Year
Whilst most of us are anxious or concerned about the future, we should also try to focus on the positives. Considering the success of vaccines, the health crisis should be significantly eased in 2021 with things going back to normal, whatever that may look like.
With the New Year looming, although with different challenges ahead than previous years, here are some things to look forward to.
The Summer Olympics in Tokyo
As excited as spectators were about the 2020 Olympics in Tokyo, imagine the disappointment when athletes learned it would be cancelled? Thankfully, all the training was not in vain as the event looks set to take place from July 23 to August 8, 2021. The Paralympics will also start in the New Year from 24 August to 5 September.
Eurovision Music Event
The Eurovision Song Contest was cancelled for the first time in 2020 but fortunately many of the artists will compete in the 2021 event. This includes performers from Belgium, Bulgaria, the Netherlands and Spain among others. Keep a close eye on Blas Cantó, a talented singer and former member of boy band Auryn.
Expo 2021 Dubai
This international event celebrates human brilliance whilst connecting people from across the globe. Along with the main theme of 'Connecting Minds, Creating the Future', Expo 2020 Dubai will also have three subthemes which it will celebrate in 2021. These are Opportunity, Sustainability and Mobility.
Expo 2021 Dubai will highlight the best of world design, with the UAE spending over $8 billion on building the required infrastructure. Even though the exact date of the event has not been confirmed, it will most likely start at the end of 2021 and continue through to 2022, lasting around six months.
Visitors will see new possibilities in 3D printing, get a glimpse of future travel with the Hyperloop while enjoying flavours from around the world along with many great outdoor performances. Find out more on the website.
Healthier Living With More Natural Products
With the coronavirus causing havoc across the globe, the $166 billion natural products industry has expanded even further. People wanting to boost their resilience to Covid-19 are opting more and more for natural products with some using it for the first time. This has resulted in a significant increase in sales of immune-boosting supplements, vitamin D and 'healthier' foods.
Those longing for their favourite bakery snack or restaurant meal is stocking up on organic baking supplies and cleaner ingredients to create healthier dishes from the comfort of their own homes. Customers are also asking more of brands in terms of company diversity, employee satisfaction and the impact of their supply chain on the planet.
We highly recommended that you read this article on 'Moving Natural Forward: What Will 2021 Bring For Natural Retailers?'
New Year Storage Solutions From Space Centre
If you are looking for a safe place to keep your things in the New Year, whether it's long-term or short-term, contact us to reserve your storage unit today. Our facilities in Stroud, Bristol, Gloucester and Stonehouse are conveniently located with various size units to choose from.
There's no need to sign a lengthy contract, no deposit required and absolutely no hidden costs. You are the only person with access to the unit within a fully secured facility monitored by 24-hour CCTV.
Here's to hoping that 2021 is a happier, healthier and wealthier year, bringing us back to some sort of normality. And, if you still have some decluttering or organising projects to get done, we've got plenty of tips to help you.
From everyone here at Space Centre Self Storage, we wish you all a Happy and healthy New Year!