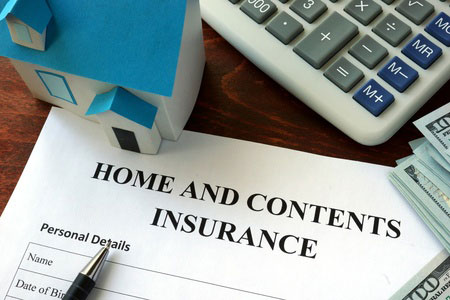 There are many reasons for putting household items into self storage. Moving house, renting out your home or undergoing renovations are just a few. Whatever the reason for using self storage there are 2 questions we often get asked:
1. Are my belongings still covered by my home insurance policy when they're in storage?
2. Does my home insurance cover my belongings when I'm moving them into storage?
The answer is not straightforward. It can be, yes, no or a bit of both! It will depend on the home contents insurance policy you currently have and you should always check with your provider before you start moving your belongings.
Goods in transit
A lot of people don't give this the consideration it needs. There is an assumption by many that they will be covered while they are moving their goods, but you need to check whether it's included in your existing policy. Many contents insurance providers will insure your belonging while they are in transit, but a large proportion of them will only do so if you are using a professional removals company to pack and transport your goods. A recent study from Gocompare.com analysed 315 contents insurance and found that 81% covered possessions during removal as standard, but only if a professional is hired to transport them. Around 9% offered removal cover as an optional extra with accidental damage cover.
It's definitely worth checking your policy or giving your insurer a call if you have any doubts or questions about your insurance during the moving process. Items can get damaged or lost in transit and it's important that you are able to replace anything that needs to be replaced. Remember that valuables such as jewellery and important documents may be excluded from cover for home moves. This may mean you need to take out additional contents insurance while you are moving items to and from your storage unit.
Goods in storage
The same thing applies. Check with your existing insurer. Some policies will cover you, other won't. Some may even have time limitations on them so you may need to take out a specific policy after a certain length of time. Most good self storage companies provide some insurance cover for your possessions. There is usually a limit to the value of goods insured, so make sure you ask the question before you store your items, particularly if you have a significant number of valuable goods. If you're storing a whole house worth of goods, then again, the standard self storage insurance may not provide enough cover.
At Space Centre Self Storage we provide insurance free of charge up to the value of £3,000 on every unit. Providing your goods comply with storage regulations that insurance covers against all the normal things like flood, fire, storm, explosion, impact from vehicles etc. If you do need additional insurance, we are able to arrange this, although there is no obligation to buy that additional insurance through us. You are perfectly welcome to purchase your own contents insurance if you prefer. If you decide to do so, check the total level of cover provided as well as the cover offered for individual items.
Although our own storage facilities are extremely secure, some may not be. If you're not sure, it may give you added peace of mind to take out your own separate contents insurance anyway. Remember, if you are under insured and the worst happens, you may not be able to claim the full cost of replacing damaged items.
If you have any questions about the insurance options at Space Centre Self Storage, visit our website or give us a call. We can also advise on storing your items safely and securely to avoid damage while they are in transit and while they are stowed in your storage unit.
Image Copyright: designer491 / 123RF Stock Photo