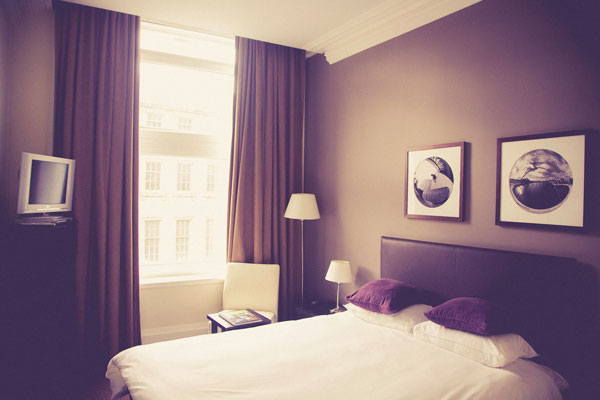 When storing fabric or cloth there are some important things to think about if you want to avoid damage or deterioration. Whether it's your sofa and curtains sitting in storage waiting for that house move or your summer clothes, you will need to pack and store it carefully.
Maybe you're a market or eBay trader who keeps your stock in storage. If your clothes aren't flying off the shelves you need to protect your financial interest and keep them clean, dry and damage free if you are to sell them at a later date.
If you deal in vintage or antique fabrics or clothes, they may need specialist wrapping or containers to prevent deterioration of the fabric.
There are 2 things to address before we go in to more detail about storing fabric if you want to keep it in good condition, and they are quite critical.
It needs to be clean and dry. If it's not you risk the fabric rotting.
It needs to be stored in a clean, dry, well ventilated place that's free of insects or vermin.
For long term storage or large items / volumes that can't be stored in a spare room at home, that means the garage, shed or attic is out!
So, on to the specifics.
Cleaning and Storing Fabric Furniture
Garages and sheds are generally damp and are susceptible to insects and pests so a clean, dry, self storage unit is the best option.
Clean the fabric with an appropriate cleaner
Clean and polish any metal or wood parts of the furniture
For storing, remove any detachable parts and store them in a bag or box. Wrap them in protective sheets or bubble wrap before putting them into the bag or box.
Store your sofa in the position it would be at home. DO NOT be tempted to stand it on its end to save space. Not only will it damage the fabric but it will put pressure joints that weren't made to take pressure.
Put the sofa on a plastic sheet or raise it up off the floor on pallets to prevent any moisture or humidity from the floor coming into contact with the sofa.
Do not push it up against the walls or anything else that could possible cause staining.
Cover the sofa with a cloth sheet
Curtains
These don't necessarily have to be stored in a storage unit, but they do need to be stored properly in a place that is clean and dry.
Make sure the curtains are clean and dry
If storing on a hanger or rail, make sure it is padded (to avoid damage) and strong enough to take the weight if the curtains.
Cover the curtains with a clean dry sheet or cloth to keep dust out.
If folding and storing in boxes use acid free tissue to wrap the curtains before storing and line the box with tissue too. Avoid using cardboard boxes as they can cause staining and do not use plastic bags
Store in as large a container as possible to reduce creasing.
Every day / Seasonal Clothing
Make sure clothes are clean and dry
Find somewhere suitable to store that is clean and dry. Garages, sheds and lofts are susceptible to damp so should not be used
Avoid using plastic bags, they can cause reactions on some fabrics
Moth balls etc. should not be used in confined containers. They should be used in well ventilated areas, which discounts most home storage options, unless you have multiple free wardrobes.
Trunks or suitcases make good containers if wanting to store longer term
Delicate or vintage items
Wedding dresses, inherited items and theatrical costumes all come in to this category. Great care should be taken when storing these items to preserve their condition
Ensure they are thoroughly clean and dry before storing. Inspect them for any stains or residues that may harm them in the long term.
If dry cleaning speak to your dry cleaner about your intention to store. They may be able to help you by stuffing sleeves etc. Some may even prepare your items for storage for you.
Decide whether you are going to hang or lay flat. If hanging make sure the hanger used is padded and sturdy enough. If laying flat, avoid stacking or creating too many layers.
Select the appropriate container. In many cases this type of item will be better wrapped in white tissue paper and then a cotton or muslin sheet. If you have to fold the item to put it in a container make sure the container is lined with tissue or sheeting.
Store in a place where there is no damp and no extremes in temperature or humidity. This discounts garages and lofts and the safest option would be a temperature controlled self storage unit.
Space Centre Self Storage has been in business for 20 years and the family have been involved in removals since 1900 so there's not much that we haven't come across in terms of removal and storage. Our staff in Stroud, Bristol and Gloucester will be happy to help and advise you on the storage of your property at our premises.
Image by Markus Spiske